Today's event was held at IBM Watson Health Center.
Miikka Kiiski from IBM gave us a deep insight of population aging climate in Finland. According to Miikka, Finland is facing a serious population aging in the near future among other nations. How to solve this problem is a rather huge and abstract. Thankfully, Miikka has helped us to break this problem down into a few perspectives. Understanding the healthcare trends helps to clear the obstacles towards the key to the solutions.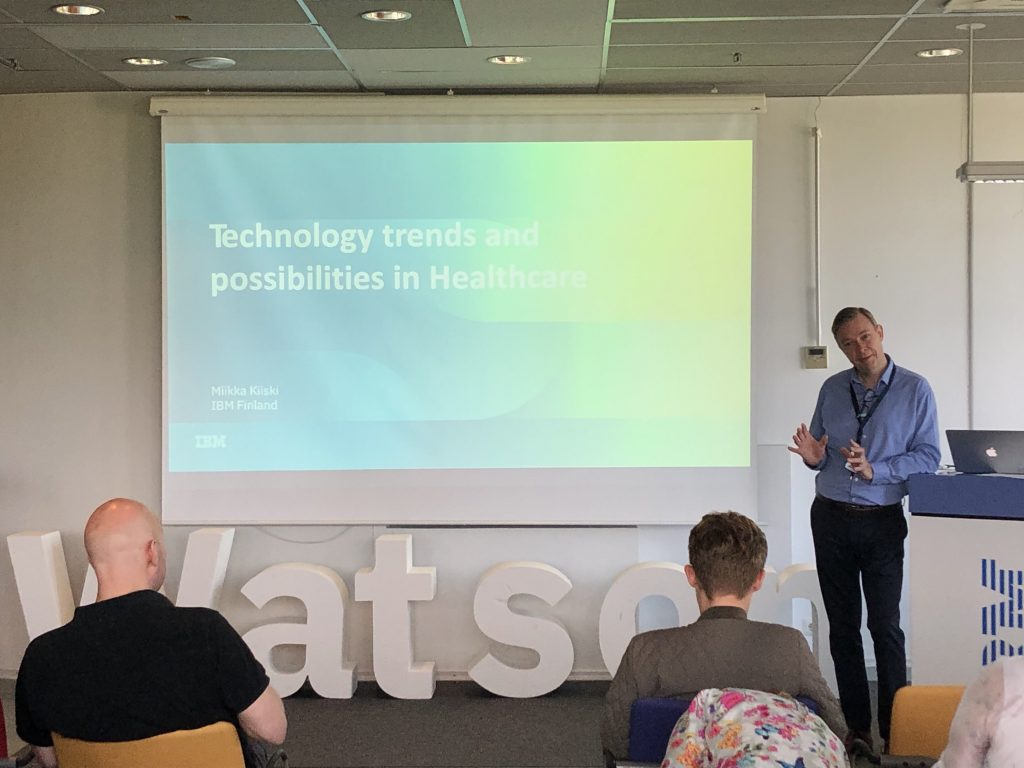 The healthcare trends
The trends are, for example, concept of personal healthcare is rising. Citizens will be expected to hold bigger responsibilities to their own health. Health related recommendations and nutrition will be more personalized. There will be deeper inspection between prevention clinical work and research activities. Other trends are the increase use of AI and advanced data base, increase effectiveness of the existing drugs and therapies, development of new medicines and therapies, and so on. Knowing the trends is just a starting point, however, where you lay your action points determines the direction of your solutions.
Holistic view of health care
What has left me the most impression was the value driven health care models. To build a holistic healthcare based on these models is one of the major pieces in the big picture. Keywords: the risk groups, interventions at the right time, out of pocket payment align with public funding.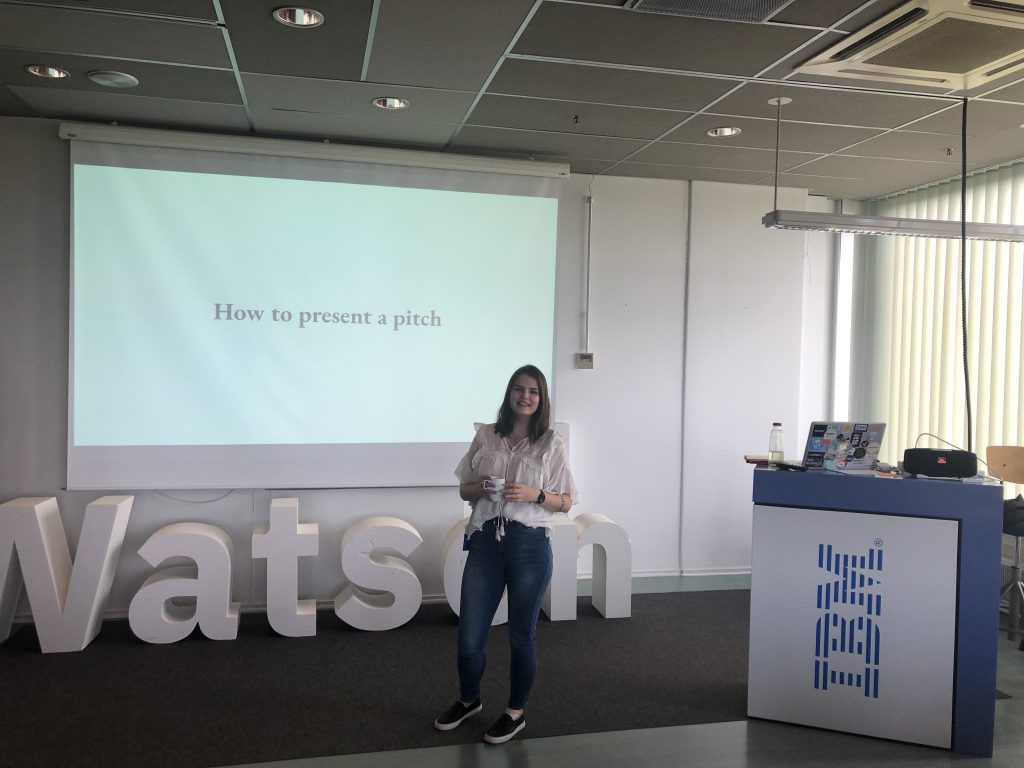 Pitching like you own it
Suvi Lehtonen shared with us how to become a pitching expert. First of all, it is necessary to know what pitching is really about and how a good structure of a pitch looks like. Then, by applying the right techniques to your pitching, you are almost there to catch your angel investors.
There are the techniques that are very useful to a successful pitching throughout the whole preparing process. For example, a great tagline to your solution leaves an initial impression to the audience. Some good-to-knows are always handy. Do you know that the investors do not buy your idea but are more interested in how your idea is valuable to them? In another word, showing in concrate how your idea is going to genarate profit will most likely to get investors remember your pitch. At the end of your pitch, giving a perfect portrait photo of yourself or the team with clear contact information will make it easier to investors to contact you.
Last but not the least, pay attention to copyright of any pictures that you are going to use for your pitching. Should not you forget to practice, practice, practice and sleep enough. Ok. I know there are jus so many things to bear in mind. In case you ever dream to be an expert in pitching, make sure that you check out the events and activities organized by LAUREAES via their facebook page.
Now, time to work on real pitches. Good luck teams!
See you tomorrow.
Writer: Lin Lamnaouer, DWS Tutor