Today is the big day. This year Sprint pitch deck took place at Helsinki central library, Oodi.
We gathered at 9 am Oodi. Student teams arrived very early at the place and were busy with their last preparations. Every team had their own show table where they can display their prototypes. After tables were ready to exhibit, students had a chance to go around each table to check out other teams work. Every team looked super confident. Ready to go!
You are a already winner
Pitch deck officially opened at 10 am with all the company representatives presented. Then there came the opening words by Sprint manager Maija and tutor Yaju. Very well said in the openning words that this was not about winning but all about learning. I totally agree! We have all witnessed how much this Sprint has offered to us: opportunities, challenges, team spirit, knowledge, skills, attitudes, and of course learning. Til this very last day of DWS 2019, the students kept their spirit going.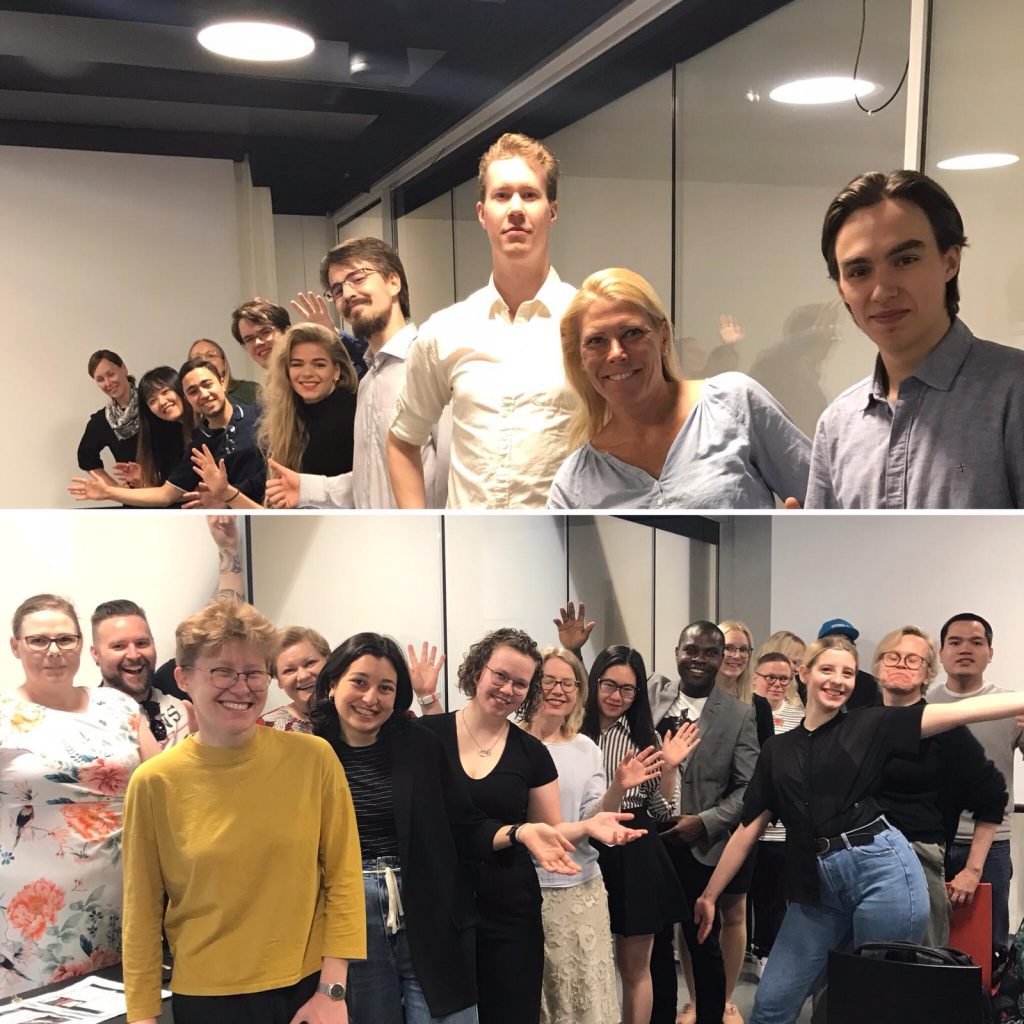 Pitching
After the openning words, pitching started one group after another. All 9 groups gave their pitches. They pitched really like pros. If you are interested to know more about their pitches, please make sure that you come to check out DWS Facebook page where you will find all the videos.
Pitching went smoothly. After all the pitches, everyone got to vote for their favourite pitch via the voting questionare created in Google Forms.
Awards
The winner fell onto the group of CSE after a fair voting process. A price was given to each student of the winner group and a DWS 2019 certificate for the rest of the students.
There were cheers and of course also tears. To those teams who felt deeply disappointed because they did not the win the price, we would like to say that courage and embrace are your strength. This is not final. This is just a new beginning.
"Only those who dare to fail greatly can ever achieve greatly." – Robert F. Kennedy
Writer: Lin Lamnaouer, DWS Tutor