Digital wellbeing sprint 2019 finally kicked off on 6.5.2019. It was really exciting to us -the tutors- to meet all the stakeholders as well as the students. Our tutor team's role was to give assistance to the students and to make sure the day goes smoothly and accordingly.
The first DWS day started with reception. This year, there are in total 6 companies and 32 students pacitipated in DWS. They are divided into groups according to their choices of companies. Worthy to mention that this is a group of students who are from various background and working fields. There are many students from business information technology and digital technology field, and a few from health care and services related sectors among many other experts.  
Starting with a short introduction of the project management team, the morning carried on to a brief introduction of the Sprint regarding to the timetable, workflow, expected outcome, etc. Afterwards, a mind-opening speach packed with practical and useful knowledge about service design and innovative thinking was given by Mikko from Futurice. Bearing the design thinking in mind, the students were given a Sprint workshop to warm up. Thoroughly prepared by tutors Maila and Tytti, the warm-up workshop went very well. The step-by-step instructions were very clear and easy to follow. Thanks to the workshop, most of the students were familiar with concept of a Sprint by the end of this morning.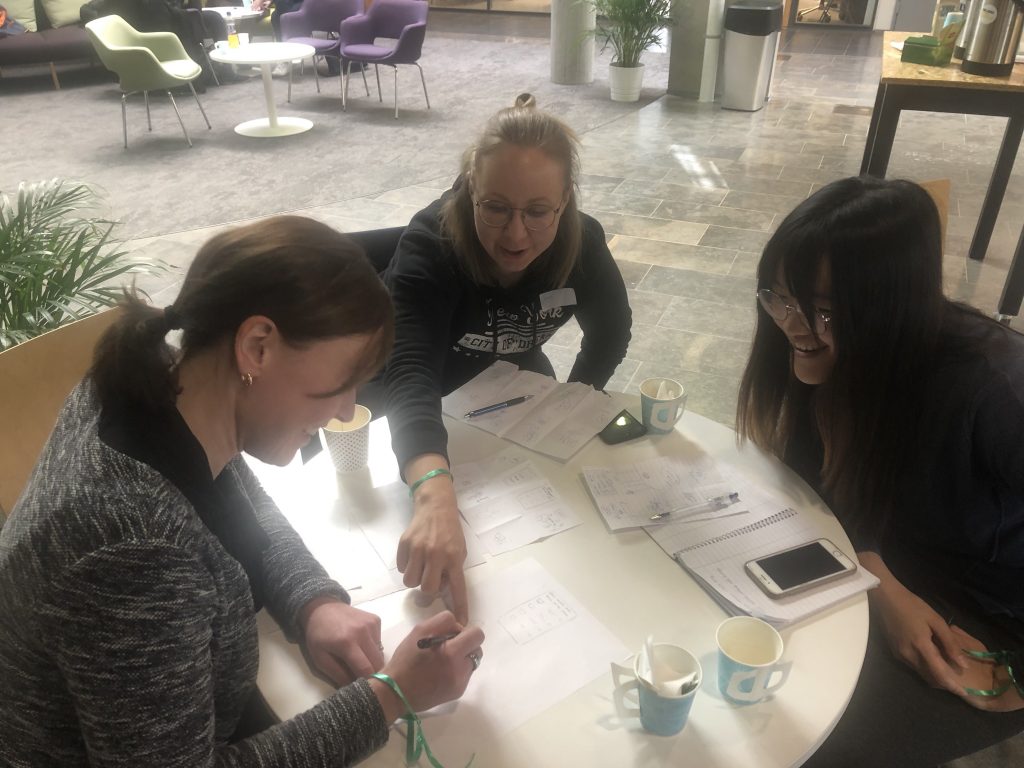 Morning was filled with excitement but, behold, the real challenges were awaiting.  After lunch, stakeholders arrived and presented their challenges to the audience. At last, the students were able to sit down with our stakeholders and discuss further in details about the challenges. 
The day slowly closed up, yet the real Sprint just got started. To tutors, day one has been accompanied; well, to the students, it was just the tip of a ice-burg. We tutors do hope that students would find today as a smooth transition to the starting point of this race. 
To be continued.  
Writer: Lin Lamnaouer, DWS Tutor