The second day of boot camp took place at we+ as well.
With a fresh piece of mind, we started the day right away with unique value proposition workshop hosted by tutor Heini and I. The tool we chose for this workshop was unique value proposition canvas. There are numerous reasons why this is such an important workshop. Unique value proposition canvas canvas is derived from famous lean canvas. There is no other better tool than unique value proposition canvas if you want to validate your business ideas or service design ideas. This tool allows you to examine how well you understand your customer and how good your products really are.
After the first workshop of the day, we welcomed out first speaker from Pistachio Consulting to share with us how they have discovered the true values of their target customer segments and how they have successfully delivered their customer values.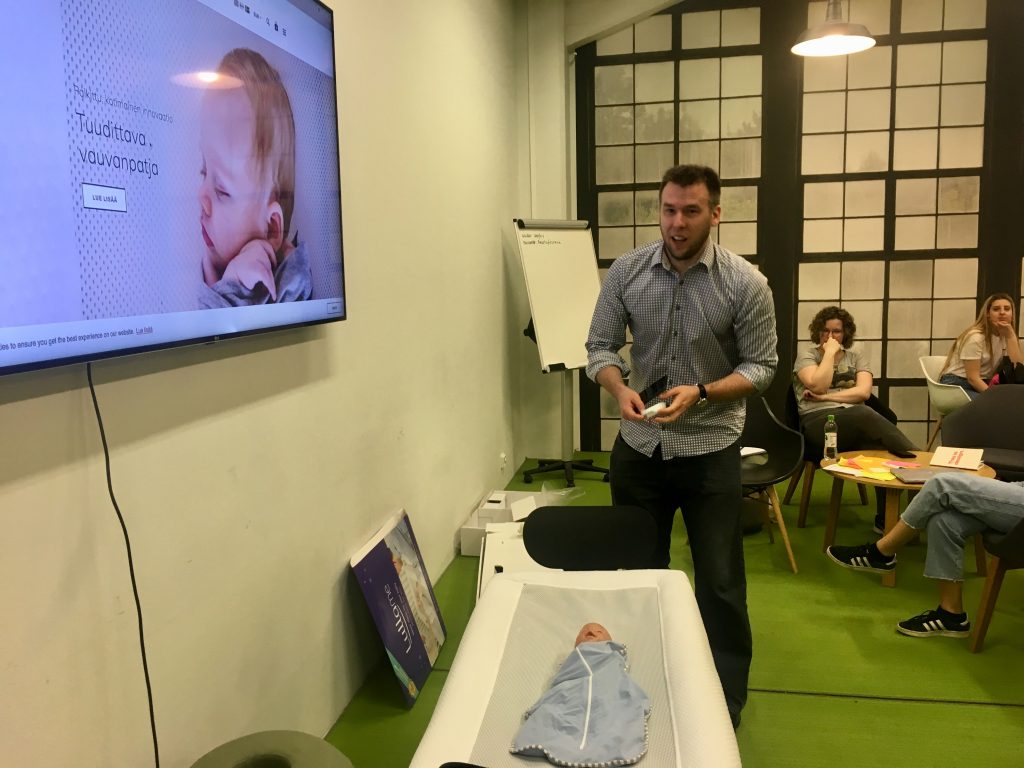 The second speaker Markus Vihottula from LullaMe demonstrated their innovative product and how their journey towards a success from prototyping, learning and relearning about their customers, remodelling their product, etc. Til today, LullaMe is still studying their customers from different countries of origin and different cultural background so that their product can go beyond country boarder lines.
Afternoon programme aimed to assist the student teams with their ongoing prototyping progress. As a continuation of the morning workshop, tutor Anjan shortly introduced to the teams some tools to use during service design, such as lean canvas and customer journey map. Afterwards, a short introduction about prototyping was given. Then, as a close-up, we adopt service blueprint in prototying workshop as a result of solution demonstration.
While all the teams are working on their prototyping, tutors interviewed each team to gain insights of their working process. Here we tutors would like to give our all appreciation to the students for their both positive and negative responses, as well as for their hard work. We tutors have learned so much through working with the students. All of us have made this Sprint possible.
Writer: Lin Lamnaouer, DWS Tutor