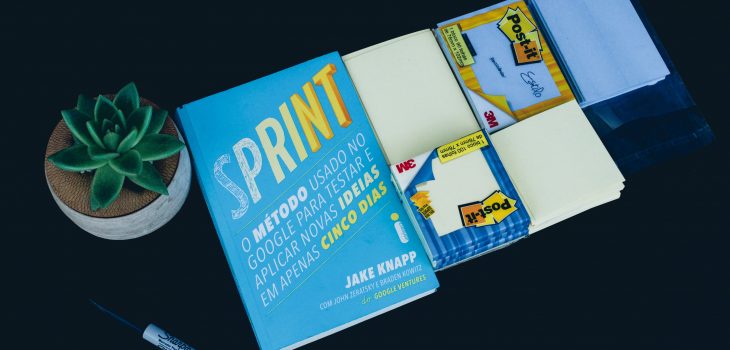 Have you heard of Google Ventures' Design Sprint and are eager to get involved? Maybe you are keen on facilitating one but don't know where to start? Then you are at the right place! This blog post aims to describe the process of organizing a design sprint within the Design Sprint process. Talk about eating our own dog food, right?
The original Design Sprint by Jake Knapp looks like the following:

It takes only 5 days from a challenge to learning, there is also a modification by A&J Smart which takes only 4 days (pro tip: don't miss out on their videos when organizing your sprint), and finally, there is the 3UAS design sprint which takes 7 days with additional introduction and team building at the beginning of the sprint and pitching session in the end. In your (future) career you will also discover all kinds of sprints, don't be surprised by those modifications: usually people have tried it before, they learnt that it doesn't work in this form and then improved it accordingly. The point of the sprint is to learn, thus as long as you don't skip any steps, you are a winner!
Challenge: It is important to pick the right challenge and the right team for a sprint. Guess what? In Digital Wellbeing Sprint, there are 6-8 challenges provided by companies operating in different sectors of health and wellbeing. Check out these blogs to learn more about some of the challenges that students are solving. Students participating in the sprint are then divided into teams in accordance with their interests. Because companies and students don't know each other, it makes sense to spend some time for a proper introduction, that's why we spend an extra day for mapping and choosing the target.
Map the whole sprint together. It's crucial for the team to be aligned on what is happening, how, and when. Have a "map" (a document, a board, an excel, whatever works for you) with all the details to be filled out later. Everyone should be able to consult the map when lost.
Sketch your sprint by creating a Miro/Mural (some other digital tool) board. The template is already available for you! Even if your team is fortunate to organize an on-site design sprint, these digital tools developed during the remote sprint experience will help you to divide tasks during each sprint day and be a star facilitator of your team! ⭐
Decide who is doing what (in other words divide and conquer). There are plenty of things to do before, during, and after every sprint day, it can quickly become overwhelming to try to remember all of the exercises, tasks, partners, etc. Share the responsibilities among the team and rock (don't forget to update your map though).
Design Sprint prototyping is all about a "fake it till you make it" philosophy, sometimes things are hard to grasp, but trust the process, everyone will contribute their part into the sprint, things will work out because you are all in this together and you can do it!
Test with each other, and later with the participants (=real clients)! Did you come up with an interesting energizer? Try it with the team and friends. Is someone having trouble staying on time? (Spoiler: me) Ask a teammate to time your performance and give feedback. Check each other's parts to spot some minor inconsistencies, it helps everyone.
Everyone is here to learn. If something worked or it didn't – everything is a learning experience for you to take into the next sprint 😉This is a perfect opportunity to learn hands-on on what is design thinking, what is design sprint, how to facilitate anything, when to seek customers' input and why is it so important, the list goes on…
Showtime! This is an additional day in Digital Wellbeing Sprint, when all teams are pitching their solution to the partner companies and other students, in the case of this blog, this is an actual sprint week when it's your time to shine and facilitate the super talented teams of students. The weeks of preparations are now over, and the only thing left to do is to enjoy the ride 🎉
Bonus step: Enjoy, have fun, and don't forget to celebrate once you wrap up your sprint! Organizing a design sprint is not an easy task to do, it requires a can-do attitude and a great team to work along, once you wrap up your pitching day, invite everyone to share a treat together (it can be a little chocolate treat, or a glass of sparkling, everyone is free to choose their own). You all earned to have a party 🎂
To wrap up, they say that a picture is worth a thousand words and one prototype worth a thousand pictures. My two cents are a sprint is worth a thousand prototypes 😜 The best way to find out if organizing the sprint is for you – is to try it for yourself, if you made it this far in this blog, perhaps the next step for you is to apply to become a tutor!
I am very grateful I got a chance to facilitate Digital Wellbeing Sprint together with such talents as Johanna, Elena, Jaana, Kirsi & Tanja, Michelle – our wonderful (and "super glue") project manager, special thanks to the organizing team of teachers who supported us throughout the journey – Merja Lahdenperä, Päivi Mantere & Jarmo Sarkkinen, and finally all the students who participated the sprint! <3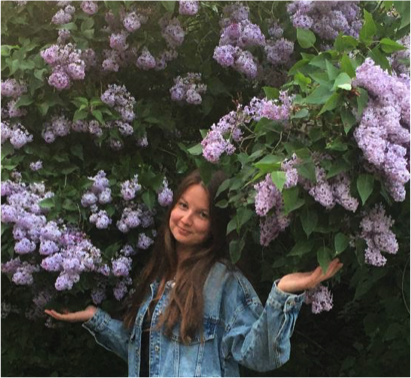 About the author:
I'm Galina, I'm studying for an MBA in Service Innovation and Design at Laurea University of Applied Sciences. I was honoured to facilitate Digital Wellbeing Sprint 2021; my background is in tech start-ups and event management. Happy to connect on LinkedIn!