COVID-19's effect on the accelerated use of AI in new projects in the public health sector
Day six in our Digital Wellbeing Sprint started with a digital lecture by Tuukka Vartiainen. He works as an enterprise architect in the Cloud and Cognitive -Unit of IBM. He guided us through some interesting cases in the start up scene which were made possible by the Watson Health Center.
The most interesting one was the case of a Finnish startup called All in One (AIN1 solution). The product contains a small censor that measures balance; in other words: how much you are moving when you are standing still in one leg. Balance is very important for humans and through its measurement we can learn a myriad of things. A censor can be worn in a band on your foot, around your waist, or a chest strap. The censor is useful for measuring the severity of sports accidents, like concussions, or elderly citizens capability to move around and function. Watson Health Center provided the company with the resources needed to get the project going, like connecting the firm with Suunto. The startup is currently doing well, All in One recently signed a deal with Jokerit, who use the product for concussion tests following ice hockey games. Within two years AIN1 managed to make a prototype and start selling the All In One solution.
Where are we currently in the field of AI?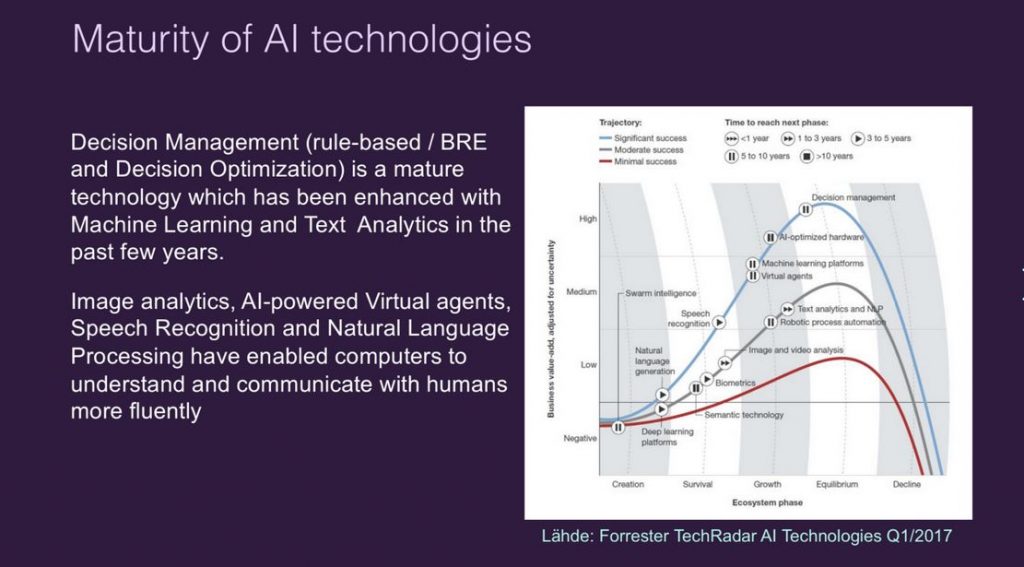 According to Tuukka scientific society is now moving from mere digitalization to predictive analytics. Core AI is currently capable of machine learning, speech recognition and image analytics. In the near future biometrics and natural language generation should also be possible.
What kind of opportunities does this open for Finnish companies?
As always in the time of crisis, COVID-19 has accelerated technological advancement and paved the way for new inventions focusing our vision on the use of new and improved versions of technology. New project opportunities emerge for startups and larger companies as funding gets a kick in the international and national levels.
Tuukka introduced us the many ways in which AI technology has helped state and local governments manage individuals affected by COVID-19. The sudden increase in demand for services such as: Expanded telemedicine, contact tracing, data integrations, Virtual Call Center and Symptom- Monitoring Apps were all alleviated by the new AI-technology.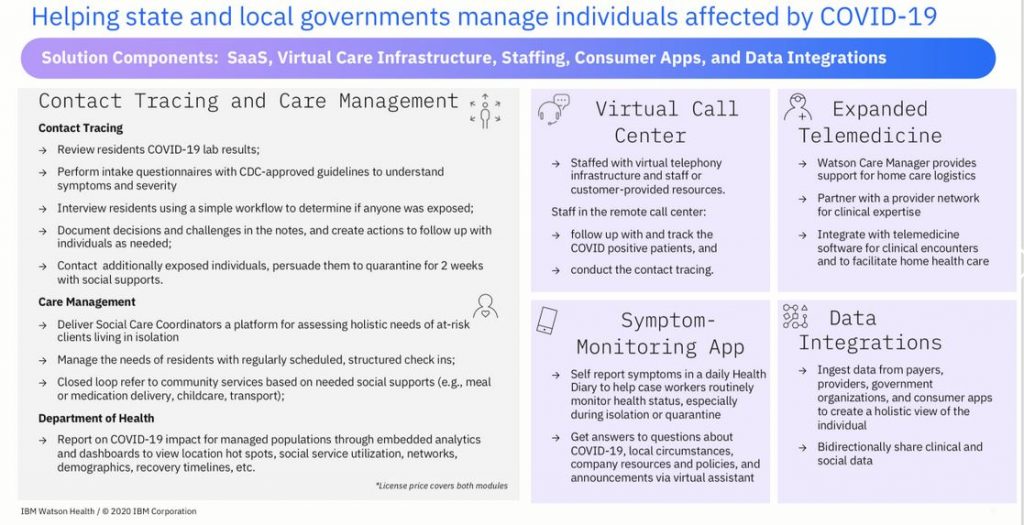 Last words on the digital sprint.
In our Digital Wellbeing Sprint we had challenges ranging from creating an app that improves workflow, creating a marketing plan for a startup, how to tackle trust issues in new AI services and how to address certain health target groups by app. The students did a good job completing the challenges with some projects proving so useful that the companies decided to adopt the projects into their work. All groups gave new ideas and certainly fresh perspectives for the companies. As one of the startup companies said, now we remember again why we started to do this in the first place!
Blog is based on a presentation by Tuukka Vartiainen and talks with start up companies in the venue.
Blog was written by Pirjo Valpas, M.Sc. / Facilitator in Design Wellbeing Sprint 2020. Pirjo is currently studying Service Design degree in Laurea University of Applied Science and has background in media.