Virtual and remote health care are here to stay
This blog writing is the second of the writings that are published before the digital wellbeing sprint takes place. The blog reveals the thoughts of central figures in the industry regarding trends and changes taking place in health care sector.
An interview with Päivi Salo, IT and marketing director at Pohjola Hospital took place to further understand what are the digital initiatives in healthcare and also to hear about her thoughts about the future.
Päivi has made a robust career in health care since 2014. Central to her career has been working with digital initiatives and projects.
Digital healthcare of today
My heart beats for digital health, she states. The world has changed after the outbreak of COVID-19, and the pace of digital health development will continue to speed up. Service providers in both public and private sector have provided virtual and remote health services for many years, but due to the upbreak of the pandemic, the demand for these services has advanced a lot. Since the demand has grown, also the use areas of remote and virtual health services has broadened. Now a wide range of health issues can be seen to virtually and remotely. It is not any more about treating the most simplest infections for instance.
'Customers today are really accepting virtual health care' –Päivi Salo
What has changed in health care to make these digital leaps possible? To begin with, technology to support remote and virtual health care has been developed already years ago. What really has changed is that customers are also more and more accepting virtual appointments with doctors. Customers are also getting used to discussing with chatbots in connection to other services, this is also making the adoptation of chatbots easier in healthcare. It has to be remembered that privacy is respected in the form of legislation very highly. This is also setting the pace of digital services in healthcare.
What are the trends in health care?
What does the future for digital health care look like? Päivi says that she sees a couple of things happening already in the international arena
Artificial intelligence generating data to support health care professionals in clinical diagnostics and decision support. This enables the care providers to focus more on the patient. This is the area where most of the development is happening and new use cases are appearing frequently.
Digital leap in remote and virtual health care services has already been taken and it is becoming mainstream in various areas of healthcare. There's no turning back even after the pandemics. These leaps happen quite suddenly though. 3 years ago, we were not ready to use chat bots, now we love them. In health care as well in the future.
Digital health applications give customers access to their own data. By getting access to all the information of your own health, patients are empowered to take care of their own health, which will bring better outcome of the care.
'Digital leaps happen very suddenly'
Päivi has a good view of the international arena. I asked her that how is Finland doing in the comparison. Top of the game, she says. Päivi is a part of HIMSS Future 50 community of leaders, and therefore has a solid understanding of international innovations and development in the health care sector.
Meaning of design in Pohjola Hospital
We also discussed the meaning of design for health care. Päivi states that being customer centric is in their DNA. Pohjola Hospital is rather a young organization and their culture is very patient-oriented. All development and process improvements start with the customer need and so do digital health initiatives as well. Service designers are utilized in these projects as to bring a holistic view about the problem that needs to be solved. She reminds as well that in the middle of all development efforts, it is important to have a view of the bigger picture and make sure that you are not solving the symptom, but tackling the root causes.
Tips for the sprint
As a tip for a succesful sprint Päivi mentiones that the customers and health care professionals must be kept at the center. Always keep in mind that digital health solutions are used only if they add value to the users. So designing added value to the customer is the key to success. An above all, have fun and celebrate also the small wins on the way!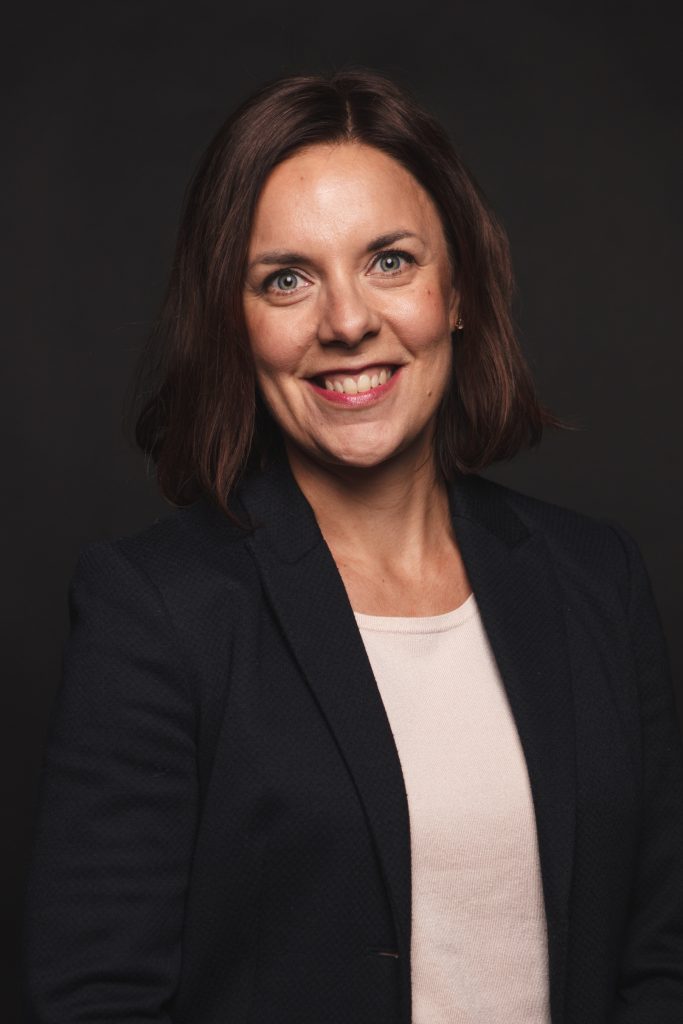 Writer of the blog is Hanna Lumenkoski, an MBA student in Haaga-Helia. She is a facilitator in the Digital Wellbeing Sprint 2020 and holds a position in marketing in the sector of information management solutions. She is also immensly interested in improving customer experience and success of businesses through design thinking.