Seven intense days in the virtual Design Sprint: lots of learnings, emotions, and fine solutions
Exchanging ideas and designing solutions as a team works fine remotely, too
I had the joy and privilege to participate in the Digital Wellbeing Sprint 2021 as a facilitator. This was the second time this event was arranged as a remote course. It would have been wonderful to meet everyone face to face, but it was not possible yet and actually co-working virtually has become new normal during the pandemic. Fortunately, most of us have got used to virtual meetings along the covid time and therefore I'm sure this year's gathering in Zoom was in many ways easier than last year's. I also believe we are going to work in this way more and more in the future. I assume remote teamwork with professionals living in different parts of the world and country is going to increase.
So, this was a chance for all of us to learn more about co-working virtually in innovative and creative way, too.
There were also other benefits in arranging a remote Sprint. Attending to meet the teams was easier to the company representatives and interviewees. And students could use more time to work with the challenges since they didn't need to travel to school.
But there were also side effects. Working in Zoom and Miro is much more loading than face to face, all the team members sitting around the same table. It is more difficult to create team spirit remotely, too. People tend to get energy from each other and talk more about their private lives when they sit face to face by a cup of coffee in the canteen. Instead, co-operating virtually is energy-intensive and tends to be more focused to working. Breaks are needed more often even in a tight scheduled Sprint.
We tried to help students to stay focused and arranged collective refreshing moments and pause exercises during the week. – They were all popular and welcomed. – We also had a nice getting to know each other conversation in the beginning of the Sprint, in teams' own break-out rooms. Students told a bit of themselves and about their superpower. It was a nice way to start co-operation and share your knowledge before getting to work.
Design Sprint is intensive time, with many kinds of brainwaves and feelings
The idea behind the Design Sprint methodology is based on collaboration, co-ideation and solving problems together. We humans are social heard animals and often find the best solutions when working together. No matter which are the (virtual) tools.
Even though initially Design Sprint was designed to be carried out with people being in the same room, we make it happen remotely, too. And even remotely it is full of emotions. It is said that Design Sprint can be an emotional ride and I agree. It can be something from confusion and tiredness to excitement and laughter. The prototyping day is claimed to be especially full of different kinds of emotions. As a refreshing start for the day, we asked the students to forecast the day's mental climate.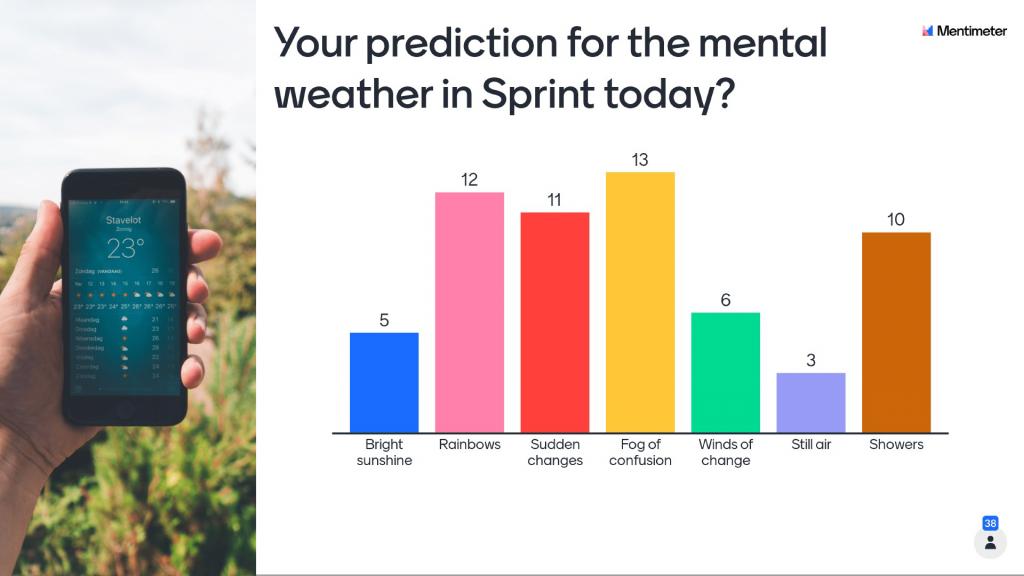 Design Sprint is made of shared and recombined understanding
Members of the teams managed to get acquainted with each other despite the remote teamwork and not meeting each other ever before. When we asked in the end of the Sprint "What was the Sprint like, what did you learn?", in the answers it is the team and teamwork that arises in the word cloud. Having a common challenge and time pressure tends to encourage individuals to unite their knowledge and strengths. As one of the facilitators I also hope we facilitators were able to help our teams in both understanding the Sprint process and in team formulation. All in all, I'm sure we students (team members and facilitators) all learned a lot: about the Sprint process but also from other students with different kinds of backgrounds and skills.
Trust the process and miracles happen
For many of us Design Sprint can be a truly revolutionary way to innovate, if you are used to long, detailed, and slow working practices. Here the idea is to design, prototype and test your concept, develop an action plan, or solve a tricky problem in just 5 days. – Or in our case in 6 days. – You just have to trust the process and work intensively. There were moments of distrust along the way, but the process really worked. We were all impressed about the results when all the teams had their pitches on the 7th day. In students' comments the process was described for example as a miracle or magic. No wonder it is used by the most innovative companies in the world. I strongly recommend participating when you get the chance to experience a Design Sprint and learn the method!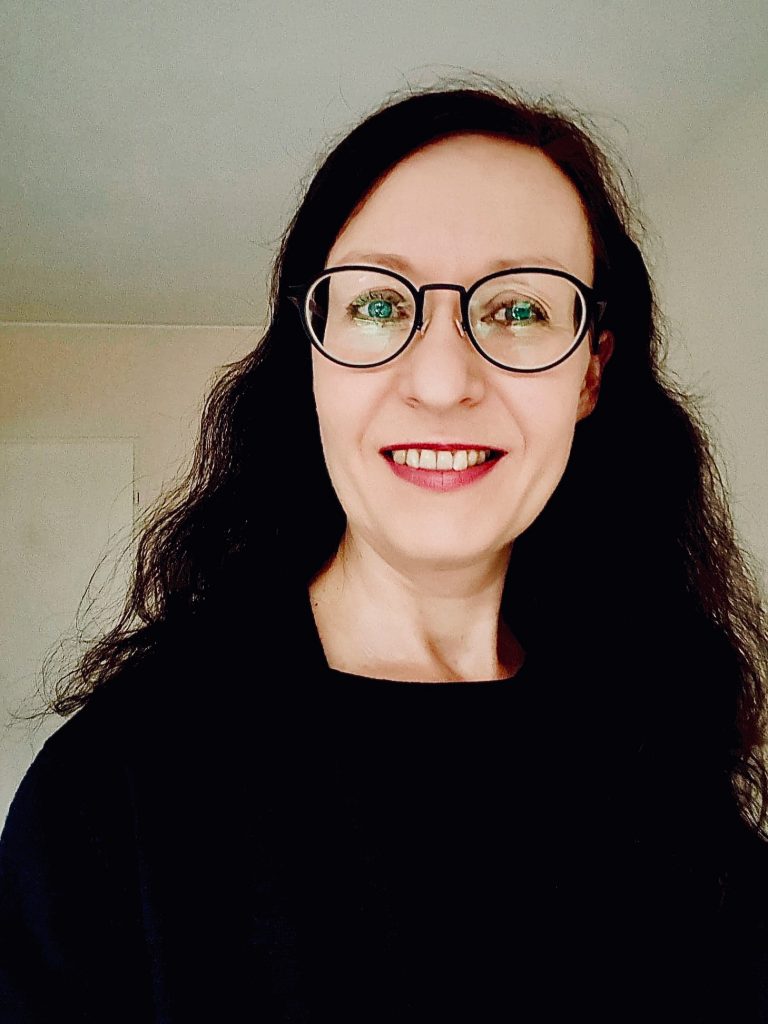 About the writer of the blog
Kirsi Raitanen studies Service Design at Laurea UAS. Her previous professional background is in the marketing business as a Graphic Designer. She is also a Social Psychologist (M.Soc.Sc.). Creativity, teamwork, and developing are special interests of hers. She thinks Design Sprints fascinates her partly because of her background in creative teamwork, partly because of her drive to find new solutions in an agile way.